Bentley Minor Hockey 50/50 Cash Draw
---
---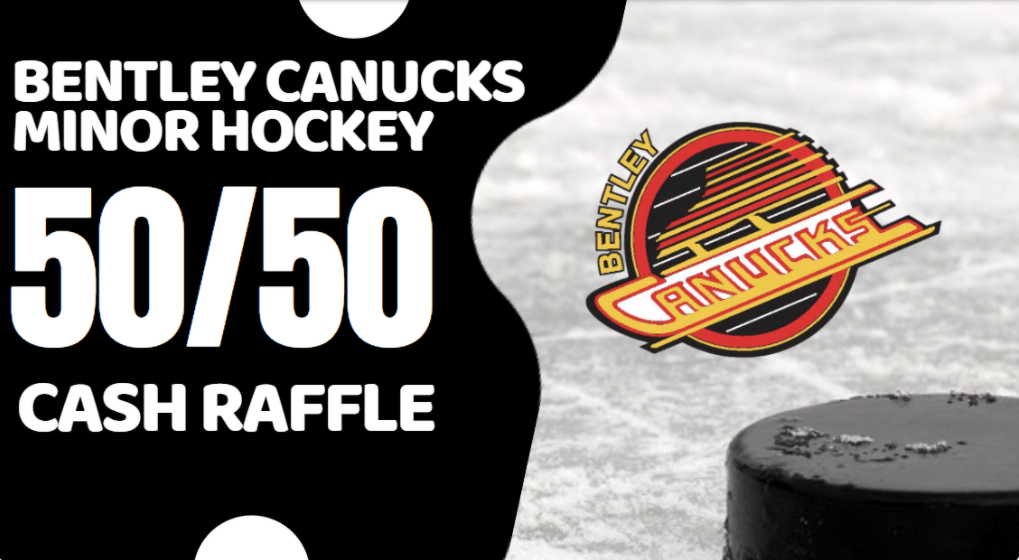 ---
Bentley Minor Hockey Association is a minor hockey association in Bentley, AB. Being a small town, hockey is so much more than hockey.
Our players, ranging from 8 - 18 years old and their families are a close-knit hockey community that grows together throughout the years. From U9 - U18, lasting bonds and forever friendships are formed as players move through the association together. Hockey is what brings Bentley together. From packed games to practices, We bring joy and excitement to the Town of Bentley.
COVID-19 has been so hard on the children. They need their friends, physical activity, a healthy dose of competition and routine. Bentley MHA is proud to have the ability to provide that for our hockey families.
Due to there being a chance of zero tournaments this year, please help support our new fundraising efforts. If this one is a success, we plan to host a series of 50/50 draws throughout the season. Half for you, half for the kids. Funds from the 50/50 will go toward ice rental, player development, new equipment and the ability to keep our fees low.
Thank you so much for your support. HOCKEY IS BACK!
Ticket Sales End: January 26, 2021
Draw Date: January 31, 2021
Draw Location: Bentley